Recent Features
Diablo 3 Podcast #146: Patch 2.1, Story, and Blizzcon D3X2?
Lots on this show, including PTR Patch 2.1′s big changes, legendary item buffs, Paragon 1000 achieved, the Stash space emergency and micro-transactions, Diablo 3′s story and "demon soul hooks," and Blizzcon 2014 Diablo 3 expansion announcement expectations. Featuring Flux, N3rdwords and Neinball. Approximate topic starting times: 2:30 — Paragon 1000 has been achieved. Does everyone […]
Diablo 3 Developer Live Stream Transcript
This afternoon Blizzard ran their monthly live stream conversation with a developer, and saw John Yang and Nevalistis join two fans for some action. They finished up through GR30 and Nevalistis scored 4 legendary items and a set item from the final GRG, so lucky to her. The conversation during the live stream covered a […]
Diablo III @ G-Star 2011: Videos and Pictures
Posted

11 Nov 2011

by
As we mentioned a few days ago, Diablo III is on display at this year's G-Star convention in Seoul, Korea. We haven't yet seen any Jay Wilson interviews, but Secondii has provided us with a bunch of ninja photos of the monitors, and a pair of ninja videos as well.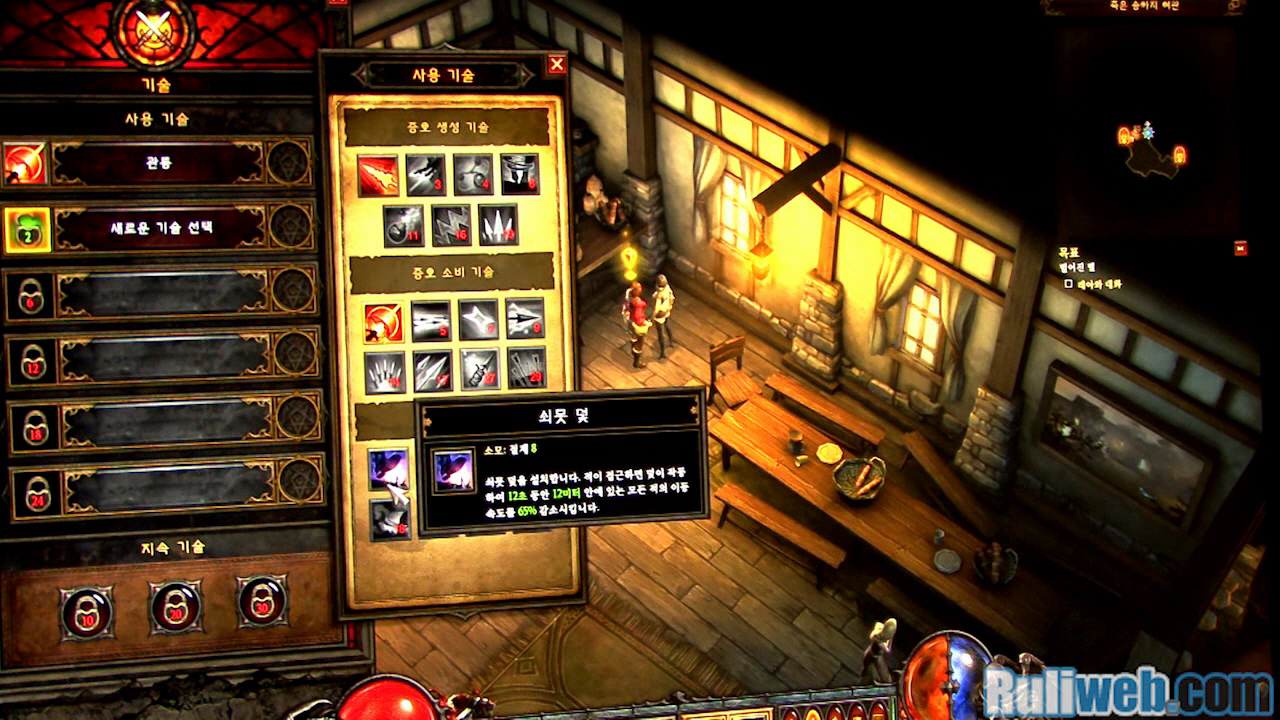 You may not care to view them; they're all of the PvM demo, which is just the Beta, which I imagine most of you guys have seen more than a few videos of at this point. The build looks to be fairly-recent; they've got the
Demon Hunter skills updated to Hatred Spenders/Generators, though there's no
Nephalem Altar in town. It's also all translated into Korean, which gives you an idea how the localization processes carry on even during game development.
You can see all of the shots in Secondii's forum thread, or on the article on the Ruliweb site, where the two videos are embedded, as well as offered with direct .wmv download links, in LQ or HQ.